Michael Lund is a Deputy Editor: Science and Technology for The Conversation in Australia, based in Brisbane. He has been a journalist for many years and worked for the BBC, ABC and as a feature writer for The Courier-Mail. He has won several awards and commendations for his work including a highly commended in the Walkley Awards. Michael has also worked as a tutor and lecturer in journalism with Queensland University of Technology. He has a long interest in science and technology and holds a BSc (hons) in Mathematics and Physics and a MSc in Pure Mathematics.
Professor Miller is the Queensland Chief Scientist and the CEO and Director of the Queensland Museum Network. Previously the Edinburgh native spent six years leading the South Australian Museum as Director and 12 years with National Museums Scotland, latterly as Keeper of Natural Sciences. Suzanne has previously held positions as Research Fellow at the Universities of Lancaster and Oxford, Lecturer in Earth Sciences at the University of Aberdeen and the Open University and as Geologist with the British Antarctic Survey. Professor Miller received her PhD from Imperial College.

Dr Catherine Ball: National Award Winning Scientist and Business Woman, Innovator of Influence,and Communicator of Ideas.

Shyuan was the winner of the 2016 Queensland Women in STEM prize. She is the Scott Sullivan Motor Neurone Disease Research Fellow at the Royal Brisbane & Women's Hospital and the University of Queensland. Before she had even started school, Shyuan had developed an immense interest and curiosity in discovery through adventure. This led her to pursue a career in Science. After completing her PhD in 2009, Shyuan developed a unique area of research that would allow her to discover treatments to save the ageing brain. Having now started her research laboratory at the age of 34, Shyuan's translational research program spans across The University of Queensland and the Royal Brisbane and Women's Hospital. Through collaboration with national and international colleagues, and the wider community, Shyuan aims to deliver the discoveries of today that will lead to the treatments of tomorrow.
Funding Available
$10,000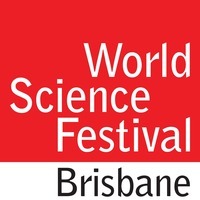 From deep oceans to deep space World Science Festival Brisbane is a super charged celebration of science, held in March annually.