1) Applicants may only submit one application
2) Applicants will only be eligible for one award (either Jury award or People's choice).
3) Finalists must be available on 23 March 2017 to film their one minute video with World Science Festival Brisbane staff/contractors.
4) Applicants must be available for award presentation on 26 March 2017 at an event during the World Science Festival Brisbane.
5) The organisers encourage all women at all stages of their career to apply – the panel will take this into consideration.
6) The Queensland Women in STEM Queensland Women in STEM competition is open to any person who identifies as a woman and is working in a STEM field including as a professional, scientist, researcher or student from any company, institute, government, university, not for profit or educational institution.
7) Applicants must be an Australian citizen or a permanent Australian resident at the time of application and award.
8) Applicant must reside in Australia at the time of the award.
9) The Applicant's work in STEM must be in Queensland or have a significant positive impact on Queensland or the Queensland community and must align with one or more of the Queensland Science and Research Priorities.
10) Previous winners of the Queensland Women in STEM research prize are ineligible.
11) Prize money must contribute towards professional development, conference attendance, research project(s), a STEM communication outcome or career-enhancing training. Winners will be required to provide a one page acquittal report and accompanying budget within 12 months of receiving the award.
12) Winners may be called upon from time to time (with reasonable notice) by the World Science Festival Brisbane or Queensland Government to represent women in STEM at conferences, public seminars, schools etc. within 12 months of the award.
13) Winners of both categories will be announced during the World Science Festival Brisbane.
14) The judging panel's decision will be final and no further correspondence will be entered in to. Due to the overwhelming volume of applications anticipated, applicants are advised that the Judging panel are unable to provide individual feedback or advice.
15) If an event occurs that prevents or hinders the World Science Festival Brisbane, Department of Communities, Child Safety and Disability Services, Office for Women and Office of the Queensland Chief Scientist conduct of the Competition or the ability to deliver the Prize to the Prize winner(s) they may, in its discretion, cancel the Competition and recommence it at another time under the same conditions or select another winner.
Funding Available
$10,000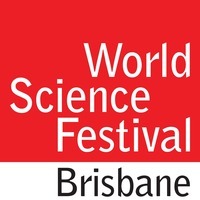 From deep oceans to deep space World Science Festival Brisbane is a super charged celebration of science, held in March annually.